How Self-Employed People Can Improve Their Chances of Getting a Mortgage
Mortgage lenders are increasingly looking beyond traditional credit checks and are now turning to alternative ways of assessing borrowers' ability to repay loans. This could mean that you might be asked to provide evidence of your work history, savings or even how much money you earn. Here we look at what you can do to make sure you're ready for a mortgage application.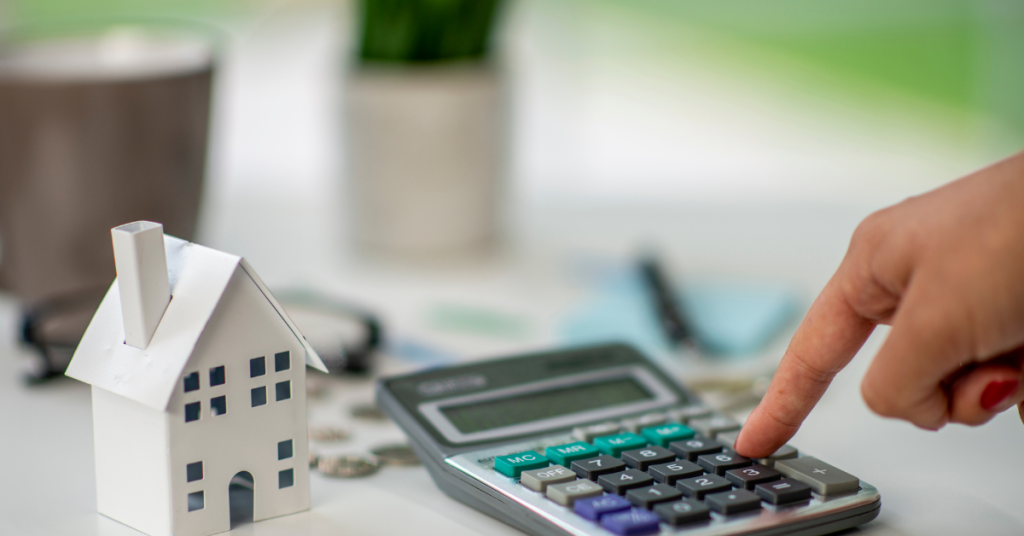 How do I get a mortgage? What paperwork do I need?
The process of applying for a home loan can seem daunting. There are many different types of mortgages out there, each with their own requirements, terms and conditions. Here we take a look at what you'll need to prove yourself financially sound enough to buy a house.
1. Proof of income
You'll need to show lenders how much money you earn every month. This could include bank statements, payslips, W2 forms, self-assessment tax return or even a contract for work you've recently completed. If you're self employed, you might need to produce invoices showing the amount you earned over a certain period.
2. Bank statement
Lenders will want to check whether you can afford the monthly repayments based on your current income. They'll also want to know about any outstanding debts, such as credit cards or loans. Your bank account history will help them understand whether you're likely to make regular payments.
3. Tax returns
If you haven't already filed your taxes, you'll need to send copies of your most recent tax returns along with proof of your annual salary. In addition, you'll need to provide evidence of any savings or investments you hold.
Mortgage advice for first-time buyers
If you are looking to buy your first home, it might seem like a daunting task. However, there are some things you can do now to make sure you get approved for the best mortgage deal possible.
1. Get pre-approved
The biggest mistake many people make is applying without having been pre-approved for a mortgage. You don't know what interest rates will be like when you apply, and lenders tend to favour borrowers who have already had a look at their options.
2. Make sure you meet the criteria
You need to be able to afford the repayments on your mortgage, and you must be able to prove that you have enough money saved up to cover the deposit. If you haven't got a job, you may need to show that you have savings or investments that will provide you with a steady flow of income.
3. Find out about fees
There are lots of different types of charges involved in getting a mortgage – including stamp duty, legal costs, valuation fees and administration fees. These can add up quickly, so it's important to find out how much each one is likely to cost you.
Sole Traders
A sole trader is someone who runs a small business without employing anyone else. They are often referred to as "one man bands". There are many different types of businesses that could be run as a sole trader. These include:
• Businesses like hairdresser, plumber, electrician etc.
• Services like web design, graphic design, marketing etc.
• Freelance work like writing articles, copywriting, editing etc.
• Self employed people like barbers, shop owners, taxi drivers etc.
• Start ups like app developers, eCommerce stores etc.
The main difference between a sole trader and another type of business is that a sole trader does not employ anyone else. This includes employees, contractors, sub-contractors, partners or shareholders.
Contractors and freelancers
If you're working as a contractor or freelance worker, it's important to keep accurate records of all payments you receive. These records could come in handy if there's ever a dispute over what was paid out. If you do use a third party payroll provider, make sure you retain a copy of all relevant documents. You'll also need to keep track of expenses incurred while working, such as travel costs, phone bills, etc.
Keep copies of contracts even though they've been signed electronically, because you never know when something might go wrong. For example, if you sign up to work on a project online, you might later find yourself locked into a contract without realizing it. In addition, if you're working remotely, it's easy to lose sight of the terms of the agreement.
Tax returns are usually sufficient evidence that you've received income. However, if you'd rather not hand over your bank statements, we'll still be able to provide an estimate based on the information contained within your tax return.
Limited companies
A limited company must submit its accounts within 28 days after each financial year ends.
Companies which are incorporated before 31st March 2006 are required to submit their accounts within 28 days after incorporation. These include the Balance Sheet and Profit & Loss Account.
Limited companies should keep records of transactions for at least 5 years.
Earnings and affordability
A big question on sole traders' and freelancers' lips when applying for a home loan is 'How does a lender calculate my earnings?' The most common way a bank or building society will assess your earnings is by taking the net profit of your small business over the previous few years.
If you are set up as a Limited Company, a bank/building society will take account of your salary and dividends, and the percentage of profits allocated to shareholders.
For contractors, your annualized daily rate will be considered. This is usually based on the number of hours worked per week multiplied by 52 weeks. The amount you can borrow depends on how many people work with you.
You can use our mortgage calculator to see how much you could borrow, and what your monthly payments might be. However, to get a personalized estimate it is always best to talk to one of our experts. They will consider all sorts of things such as your current income, lifestyle spending, commitments and dependents.
Common problems with self-employed mortgages
Self-employment loans are usually based upon your previous earnings history. This includes how much you earned in the previous 12 months, your average monthly income over the previous three years, and what your current annual salary is. You must show that you have been able to earn enough money to cover your living expenses while working on your side hustle. If you don't meet the requirements, you won't qualify for a self-employment mortgage.
Your previous income should be averaged out over several years. This helps lenders understand whether you're capable of earning a certain amount each month. They want to make sure you'll be able to pay off the loan without having to dip into savings or take out another loan.
Show an upward trend in your earnings. Lenders want to see that you've been making more money recently. If you haven't increased your income since you began your side hustle, it could hurt your chances of getting approved. However, if you've seen a steady increase in your income, this is good news.
Frequently Asked Questions
How your business is set up affects your chances of getting a mortgage
The three most common types of businesses are sole proprietorships, partnerships and corporations. Each type carries different tax implications and benefits depending on what you do. Sole proprietorship is the simplest structure to understand because it doesn't require formalities such as legal agreements and filing fees. If you don't want to pay taxes, this could be ideal. However, it does mean that you'll have to pay self-employment payroll taxes, social security and Medicare. The partnership form requires certain formalities and filings. This makes it suitable for larger companies. Corporations offer the best protection against personal liability for the owners. They're also the most expensive option.
How will a mortgage lender figure out how much I make as a self-employed person?
Lenders will use several different methods to work out how much money you earn each month. This includes taking an average of your income over a number of years, looking at your net profit over a certain period, or even calculating it based on your day rate.
In some cases, lenders may ask about your previous loan history. For example, if you've had a personal loan in the past, they'll want to know whether you paid off the debt on time.
Some lenders may be willing to accept an annualised amount rather than an actual monthly wage. You might be able to negotiate a lower interest rate if you agree to pay the full cost of a property within 12 months.