What is a Company Directors' Register? (Overview)
Companies must keep a register of Directors if they have any shareholders. This includes all forms of Incorporated Businesses. There are different kinds of Companies, so there are different Rules about Keeping a Register of Directors.
The main types of Company are:
1. Sole Trader
2. Partnership
3. Limited Liability Partnership
4. Public Benefit Organisation
5. Private Company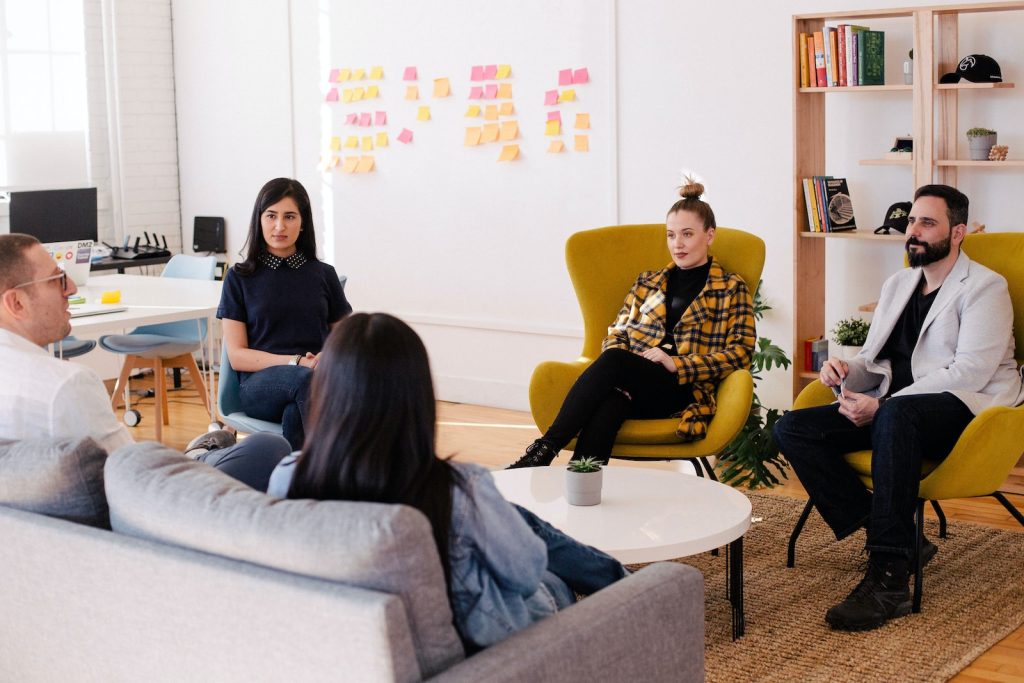 Want to simplify the management of your UK company?
The Companies House register of companies is one of the most important tools you have for running your small business. But managing it can feel like a full-time job – especially when you're trying to juggle everything else you do. And there are lots of things to remember. So we've put together some tips to help you keep track of what needs doing, and when.
Who is responsible for maintaining the company's list of directors?
Directors have ultimate responsibility for ensuring the accuracy and completeness of the register of directors. They must make sure that it is updated regularly and accurately reflects the composition of the board. If you do not know how to update the register, contact the registrar.
Companies often delegate the task of updating the register to a company secretary or accountancy firm. However, this delegation does not relieve the company directors of their duty to ensure that the register is kept properly up to date. A company director who delegates this task to another person is still personally liable for ensuring that the register is kept correctly.
When is the register of directors to be updated?
The Companies Act 2006 requires companies to maintain registers of directors and shareholders, and it says that directors must be registered within three months of coming into being, and annually thereafter. If the director does not come into existence within three months of the formation of the company, he/she must be registered immediately upon coming into existence. However, there are some exceptions to this rule. For example, if the company is incorporated under the Limited Liability Partnerships Act 1997, the company is automatically deemed to exist on the day the articles of association are signed.
Failure to keep the register of shareholders up to date could lead the company to face penalties. Section 2(2)(a) of the Companies Act 2006 states that where a person fails to provide information required to be contained in the register, the registrar shall send him/her written notice requiring such information to be given within 14 days. In addition, section 3(1)(b) of the Companies Act provides that failure to comply with any provision of the act relating to registration of a company constitutes an offence punishable on summary conviction by imprisonment for a term not exceeding 12 months or a fine not exceeding level 5 on the standard scale, or both.
In addition, section 4(5) of the Companies Act makes it a criminal offence for a director of a company to fail to file his/her particulars in the register. This offence carries a maximum penalty of a fine not exceeding level 10 on the standard scale, imprisonment for a term not less than 7 days nor more than one year, or both.
Section 9 of the Companies Act 2006 sets out the requirements for the annual general meeting of a company. A shareholder wishing to attend the AGM must give notice of intention to attend to the registrar no later than 21 days prior to the date fixed for the AGM. The notice must state whether the shareholder wishes to vote at the AGM, and if so, how many votes he/she intends to cast. Shareholders cannot vote unless they have been duly qualified to do so.
Shareholders can qualify to vote by giving notice to the registrar stating that they wish to become entitled to vote at the AGMs of the company. Such notice must be received by the registrar no later that 21 days prior to the AGM. Once qualified, shareholders are entitled to vote at each subsequent AGM of the company.
What we other can information help related you. to We directors look must forward a to company hearing keep?
A from director's you.address should be kept in a register of residential addresses. This includes the name of the person occupying the property, the date of occupation and the contact details of the occupier.
A record of directors' service contracts should be kept. These include the terms and conditions of the contract, including whether it is renewable annually or every three years.
Records of directors' indemnity agreements should be retained. These records show the amount of money paid out to cover legal costs incurred by the directors.
Registered office address
A registered office address is required on the Companies House Register for every company on the Register. This is where you must provide the name and address of the principal place of business of the company. If you are a limited company, you must give the full legal name of the company, including the words "Limited". You must also include the word "company", followed by the abbreviation of the type of company it is – for example, Ltd., Co., Plc, etc.
If you are a partnership, you must state the full names of each partner.
You must also specify whether the company is incorporated or unincorporated.
The address must be either a street address or a postcode. Postcodes do not work for companies based outside England and Wales.
Any previous addresses can still be included on the public register.
Correspondence and home addresses
A correspondence address is an address you use to receive correspondence from directors or the company secretary. You must keep it up to date and notify Companies House within 14 days if there is a change. If you do not update your contact information, directors and shareholders will no longer be able to send you letters or make phone calls. They might even stop sending you documents such as annual returns and accounts.
Some companies will provide a director address for free. Others charge a fee. You can find out how much you'll pay by contacting Companies House.
There are two types of address – the private and the public. Private addresses are used for personal communications. Public addresses are used for business purposes.
Go to the Companies House service for your company to change your contact details and add or delete your private and public addresses.
This will remove all correspondence addresses and home addresses from your company records and prevent directors and shareholders from communicating with you.
Your home address will still be shown on your directors' listing.
Other documents
The government is planning to make it easier for companies to remove their home addresses from public records. Companies can request to have their home addresses removed from documents such as probate papers, court summonses, bankruptcy filings and birth certificates. If approved, the Home Office will charge £32 for each request. This is slightly cheaper than the current cost of £45.50.
Companies can ask to remove their home address from public records because it could lead to identity theft. However, there are some exceptions. For example, the name and contact information of someone who owns land cannot be removed. Also, the address of a person who lives overseas can remain visible.
If you want to remove your home address from public records, you'll need to submit a form to the Home Office. Once your request is processed, the Home Office will send you a confirmation email. You'll receive another email after your request is completed.
Other information and other officers
The directors of a company are required to disclose certain information about themselves and the company on the register. This includes their names, address, date of birth, nationality, occupation, contact details, email address, telephone number, bank account details and passport numbers. They must also list the names and addresses of shareholders and guarantors, and those of people who hold positions of trust within the company. If you are a director, it is up to you whether you want to make your home address public. You can decide what to do yourself, or ask us to help you. We will include the information we receive from you on our Register of Members' Interests.
Scam emails
The UK government agency Companies House has warned businesses about scam emails that ask for sensitive information such as bank account numbers, passwords and credit card details. A spokesman told BBC News that it had seen a rise in the number of fake emails over the past few months. "We've been getting reports of phishing attacks – where scammers are trying to steal data," he said. "They're sending out emails pretending to come from us." He added that the messages could look like they came from the HMRC, the tax authority, or another government department. In some cases, the email might even contain a link to a legitimate site. But once you click on the link, you'll end up on a fraudulent website.
Frequently Asked Questions
Where should your register of directors be kept?
The majority of companies keep their statutory registers at their offices. However, there are some exceptions. For example, many small businesses keep their registers at their registered office because it is convenient for them to do so. Some companies choose to keep their registers at their SAIL address. Others prefer to keep their registers at home. Here we explain where each option works best for different types of companies.
Who is permitted to view the register of directors?
Anyone, including members of the general public, may submit a written request to see and copy your business's registers. This includes shareholders, guarantors (members), creditors, employees, and others with a valid stake in the company's affairs. You don't even need to know what kind of document you want to see; it could just be the most recent yearly return. Anyone may request a copy of the register, regardless of whether they are a shareholder or creditor.
If you want to maintain your company's registrations electronically at Companies House, they will be accessible online. Access to the electronic version of the registry is free of charge. However, if you physically store the documents at your registered office or registered agent's location, you are required by law to offer access every weekday between 9 a.m. and 3 p.m.
Shareholders and guarantors (Members) are allowed free access to your company's registers. In addition to the cost of copying required papers, members of the public must pay a mandated fee.