What Differentiates an Apprenticeship From a Traineeship?
Apprenticeships and traineeships are similar in that they involve training. But there are significant differences between the two. Here's what you need to know about each one.
1. What Is An Apprentice?
An apprentice is someone who works under another person's supervision. They learn how to do specific tasks while being paid less money. This type of apprenticeship usually lasts around six months.
2. What Is A Trainee?
A trainee is someone who learns a trade without having a boss. Instead, he or she gets paid based on the number of hours worked. This type of apprenticeships typically lasts longer than six months.
3. Which Type Should I Choose?
The best way to decide whether to go into an apprenticeship or a traineeship is to consider your skillset. If you already have experience doing something, then it might make sense to choose an apprenticeship. On the other hand, if you don't have much experience, then a traineeship might be a good choice.
What is a traineeship?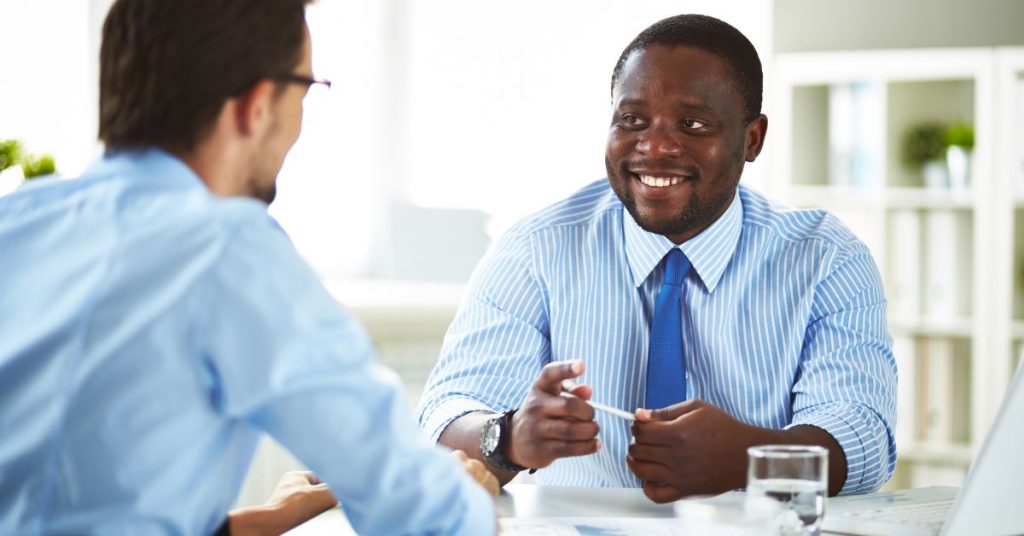 Traineeships are designed to provide young people with an opportunity to gain real work experience. These jobs are usually unpaid, but employers often offer some form of financial assistance to cover living costs.
There could be job cuts if employers are unable to afford the additional cost of hiring someone on a traineeship. However, it is important to remember that traineeships are not always suitable for everyone.
The government says there are over 20,500 traineeships available across the UK.
What is an apprenticeship?
Apprenticeships are a great opportunity to gain hands-on experience while learning a skill set that could lead to a career. They're a great option for people looking to start a new career path, or those who want to upgrade their existing skillset.
You'll spend around 20 hours per week working towards your qualification, alongside industry professionals. You'll receive training and support throughout your placement, and there are opportunities to develop your skills further once you've completed it.
There are lots of different types of apprenticeships out there – here are some examples:
* Building Maintenance – Build up a portfolio of work that demonstrates your ability to carry out repairs and maintenance tasks such as painting, plastering, decorating, tiling and general cleaning.
* Carpentry – Gain practical skills and knowledge about woodworking, joinery and cabinetmaking.
* Plumbing – Learn how to install, repair and maintain water systems and appliances like sinks, showers and toilets.
* Electrical Work – Get hands-on experience installing and repairing electrical items like lighting, sockets and switches.
More information on traineeships
Apprenticeships and traineeships are designed to help young adults develop skills needed for employment within a certain trade. They're also great ways to gain experience in an area while earning money during training.
There are many different types of traineeships and apprenticeships available across Australia. These include:
* Apprenticeships – where you'll learn practical skills under supervision of an employer. You'll usually spend about 20 hours per week working towards qualifications.
* Traineeships – where you'll complete a set number of hours each week, typically around 16 hours. This type of program might suit someone looking to make extra cash.
* Work Experience Programs – where you'll do unpaid work related to your chosen career path. For example, you could work in retail or hospitality, gaining hands-on experience in those industries.
* Internships – where you'll work alongside employees in a role such as office assistant or receptionist. Some internships require a university degree.
There are many routes to a career in construction.
There are many ways to enter into the construction industry, including via training schemes or qualifications. However, there are plenty of other options too. For example, you could take up a university course or even study for a qualification such as the Construction Skills Certification Scheme (CSCS). You might also consider taking part in a work experience placement scheme. Whatever route you choose, it's important to remember that any job in the construction sector requires specific skills and knowledge, so make sure you prepare properly for your chosen career path.
How can I apply for an apprenticeship? What is an apprenticeship?
An apprenticeship is a career pathway where you earn training and experience while working towards a qualification. You can find out what type of apprenticeship suits you best by completing our free online assessment.
We work with employers across the UK, helping people into apprenticeships and supporting those already in employment. Our experts will match you with the right apprenticeship based on your interests, skill level and location.
You can take advantage of our range of apprenticeship options including:
• Apprenticeships for young people aged 16 – 18
• Apprenticeships that combine classroom learning with practical placements
• Apprenticeships in STEM subjects such as engineering, IT and science
• Apprenticeships with local businesses
Should I pursue a traineeship or an apprenticeship?
Apprenticeships are often seen as being less desirable than traineeships because they don't offer as much money. But there's a lot of competition among employers for apprenticeships, making it difficult to get one. And traineeships are great for gaining experience in a specific field. So what's the best choice for you?
The difference between apprenticeships and traineeships
An apprenticeship is a paid training program where you learn skills while working under supervision. You'll usually spend about three months in the role, although some programs take longer. After completing your apprenticeship, you'll receive a certificate saying you're qualified to perform the job.
A traineeship is similar to an apprenticeship, except you won't actually be doing the job. Instead, you'll be trained to do the job and given a chance to prove yourself. This could mean shadowing someone else, taking part in mock interviews, or even just observing the person performing the task.
What jobs can you apply for?
There are many different types of apprenticeships and traineeship roles, including those in construction, engineering, IT, health care, manufacturing, retail, and hospitality. Some companies offer both apprenticeships and traineeshps, while others specialize in either type.
How hard is it to find an apprenticeship/traineeship?
When does the scheme start?
The government announced today it will introduce a "workfare" scheme to encourage unemployed people into employment. Under the plan, those claiming benefits will be required to undertake unpaid work placements. The scheme will run until October 31st, 2021.
The government says the scheme will run until October 30th, 2021.
The scheme will be funded through current schemes like Jobseeker's Allowance and Income Support.
A spokesman for Work and Pensions Secretary Amber Rudd told HuffPost UK: "We want to make sure that everyone who wants a job can access one. This includes helping people into work, getting them skills or training and giving employers the support they need."
He added: "This scheme will provide extra incentives for people to take up jobs and training, while ensuring we continue to protect our most vulnerable workers. We are committed to making work pay and want to ensure that no one is forced to live in poverty, including those who are out of work."
Frequently Asked Questions
Can I do an Internship?
Internships are becoming increasingly popular among students and recent graduates looking to build up their professional network while gaining real work experience. However, there are many misconceptions surrounding internships, including whether you can actually do one during university.
Can I do an Apprenticeship?
Apprenticeships are a great way to learn something completely different to what you studied at university, without having to pay full tuition fees. You don't even have to go straight into work, either – you could use it as a stepping stone towards further study.