Government Grants for Small Businesses: Funding and Assistance for Your Business
What's the difference between a grant and a loan for a small business?
A small business grant is often used to help start up businesses, while a loan is usually used to grow existing ones. But there are some key differences between the two.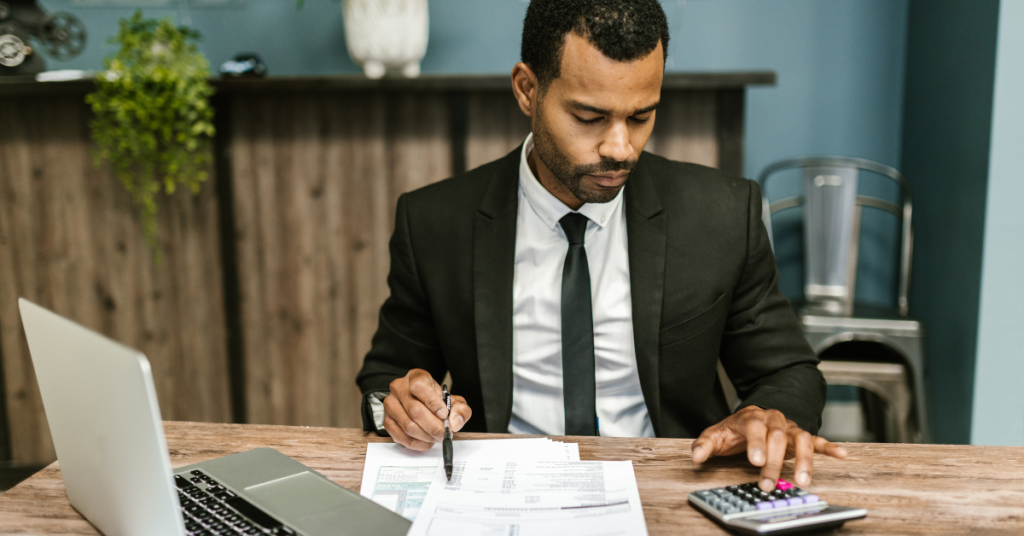 Small Business Grants
These are typically awarded to people starting out in business or those looking to expand into new markets. They're designed to provide capital rather than repayable finance. You don't have to put anything down and you don't have to pay it back – although many do choose to take out a repayment plan.
The funding is usually tied to specific projects, such as setting up a marketing campaign or buying equipment. If you want to use the cash to buy a van, for instance, you might receive a grant of £5,000 and have to spend another £5,000 to make sure you've got a suitable vehicle.
Loan Offers
If you already run a successful business, you could apply for a loan to fund expansion plans. These loans tend to be much larger amounts, often in the region of £50,000. Repayments aren't linked to specific projects and you don't have a set budget to work towards. Instead, lenders look at how well your business is doing overall and decide what level of interest they'd like to charge.
There are three main types of loan offer: secured, unsecured and overdraft. Secured loans require borrowers to put something worth around 10% of the total value of the loan up front. Unsecured loans don't have collateral, meaning you don't need to put anything down upfront. Overdrafts allow customers to borrow against their current account balance without having to ask permission from their bank.
Where to find grants for small businesses
Businesses in Scotland can now apply for government grants thanks to the Scottish Government's updated Funding Options portal. The site lists nearly 700 funding opportunities and grants worth up to £10 million each, including loans, equity investments and cashback schemes.
The Scottish Government launched the Funding Options portal in November 2017 to make it easier for companies across the country to discover what financial support is available to grow their business.
For example, the Highlands and Islands Enterprise offers grants to support projects such as renewable energy installations, waste management systems and green transport initiatives.
Industry
The government announced it will offer small businesses grants worth up to £5k to help fund innovative ideas. Businesses can apply for grants for up to three months and must spend the cash within 12 months. Applications must include information about how the funds will be used.
Region
The National Lottery Heritage Fund helps people and communities conserve our heritage and natural environment. We support projects that improve access to places of interest and promote sustainable development.
We offer grants of up to £250,000 to fund conservation work, including historic buildings, landscapes, wildlife sites, parks and gardens.
You can apply for a grant online. You don't need to live in Scotland, but you do need to be based in one of the UK countries where we operate.
If you're looking for something else, there are lots of other organisations that provide grants and funding to help small businesses grow and develop. These include Scottish Enterprise, Business Gateway, Creative Skillset and others.
150 schemes
The government has announced 150 grants worth up to £1 million each for SMEs across England. They are being awarded under the Growth Deal – a package of measures aimed at boosting growth in the UK economy. The money will go towards projects such as improving energy efficiency, developing digital skills and helping firms access capital.
Business Minister Nadhim Zahawi said: "Our Growth Deal is delivering real economic benefits for people across the country. These grants will support vital projects that will help our local economies thrive."
The Growth Deal includes:
– A £2 billion fund to boost lending to small and medium-sized enterprises (SMEs).
– An investment of £100m into the National Productivity Investment Fund (NPIF), which provides loans to SMEs.
– Funding of £50m to improve energy efficiency in homes and businesses.
– A grant of £10m to support the development of digital skills.
Frequently Asked Questions
What kinds of grants are there for new businesses?
Government grants are available in all sorts of forms – from reduced cost and free equipment, to direct cash awards to help your business grow. In general, government grants come in one of three forms:
• A direct grant – this is money directly paid to you to cover start-up expenses such as training, investment into equipment, or reaching new customers.
• An indirect grant – this is money paid to your local council or regional development agency to support your project. These agencies often offer funding to businesses in return for some sort of public benefit, such as creating jobs.
• A loan – this is money lent to you against security such as property, shares or even a bank guarantee. Loans are generally easier to access than grants, although there are certain criteria you must meet to qualify for one.How do I get a government grant for my business?
How do I apply for a government business grant?
There are many types of business grants available, some of which are specifically designed to support small businesses. These include funding for start-ups, SMEs, microbusinesses, and social enterprises. Grants are usually given out by government bodies, charities, councils, and trusts.
Business grants are often aimed at supporting projects that aim to boost employment levels, promote economic growth, improve skills development, encourage innovation, or provide training opportunities. They can be targeted at particular industries, sectors, or even geographical areas.
The majority of business grants require applicants to complete a formal application form. This includes questions about the applicant's business plan, financial records, and previous experience. Many grants will ask for references, proof of insurance, and evidence of how much money the business already generates.
Once the application form is submitted, the grant body will review it and decide whether to award the grant. If there are no objections, the grant body will send a letter confirming acceptance.